Live, love, and play the San Diego way
The perfect apartment comes with an ideal location. Silo at Epoca is located in beautiful Otay Mesa, CA. The San Diego County suburban vibe here is relaxed yet active. Becoming one with nature is easy here. Scenic Otay Valley Regional Park and Otay Lakes County Park are popular spots to hike, bike, ride horses, stroll, relax and enjoy views of the San Ysidro mountains and the Otay Valley. The beach is only 10 miles away. Shopping, dining, and entertainment are also close by at Otay Ranch Town Center with AMC Theatres, the Apple store, VANS, Macy's, California Pizza Kitchen, and more. Westfield Plaza Bonita has even more for you to enjoy. Or catch your favorite band at NICU Amphitheatre for a fun date night out. The schools here definitively rock too. Downtown San Diego is only 20 miles away for even more iconic play, thriving work centers, and educational pursuits. Live in a new San Diego apartment for rent at Silo, and all of this can be yours.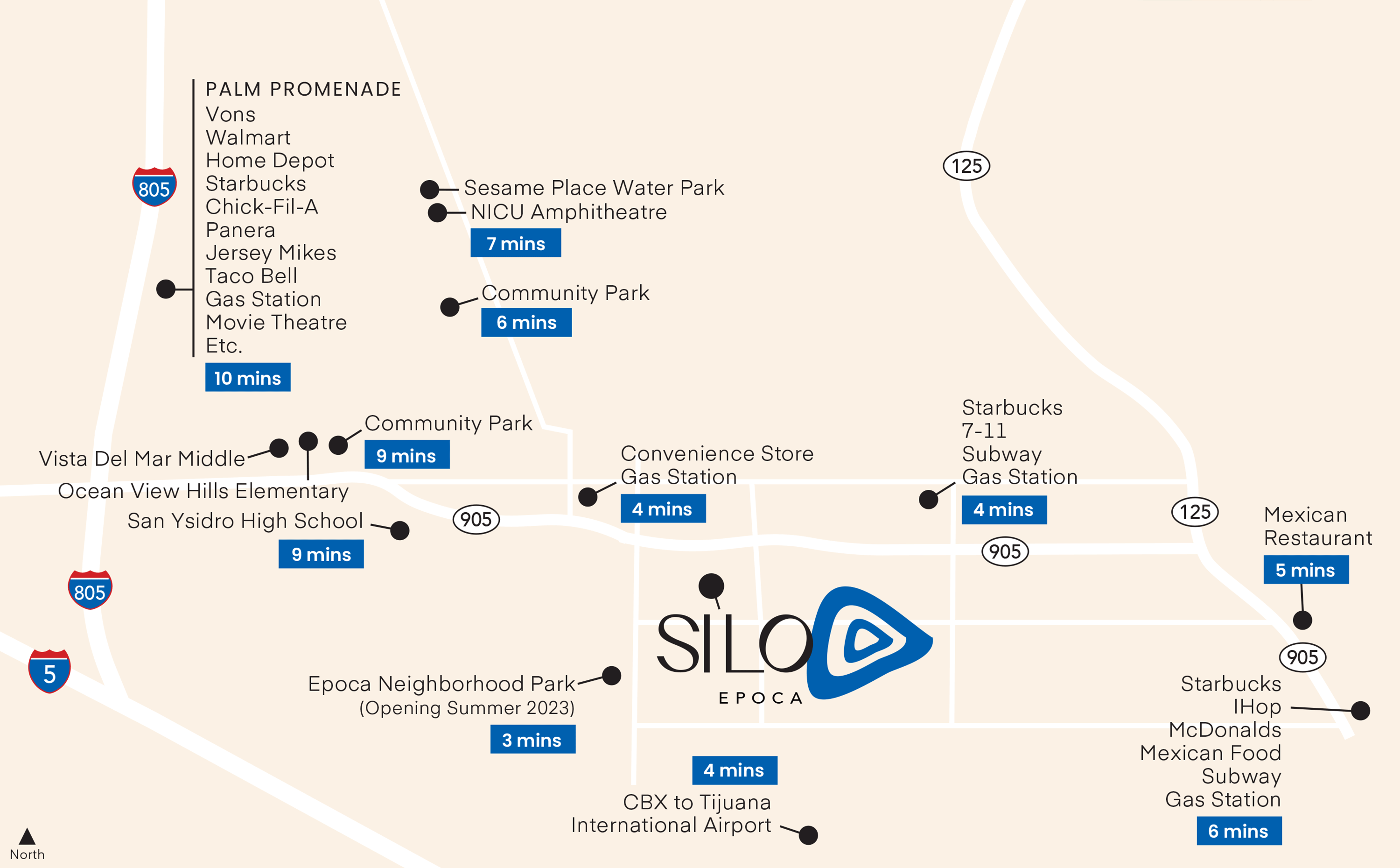 Map is not to scale and represents an artist's depiction of current proposed development concepts. Planned amenities are subject to change. Suggested driving times are approximations only.